New Basics Brass Band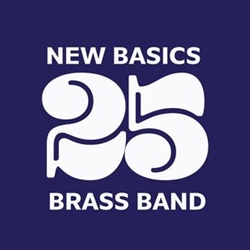 ABOUT NEW BASICS BRASS BAND
In the fall of 1995 some tenderfoot college music students convened to try their hands at playing music that echoed America's oldest sounds while stepping fast-footed with modern soul and urgency.
The past couple decades have burnished the band. After hundreds of live shows, four studio albums, and recording with legends like Bootsy Collins & The Dirty Dozen Brass Band, New Basics is in prime form.
They have done what few bands succeed in doing - enduring. And while navigating the ebbs & flows, and twists & turns, they have remained excited to do what they've done since day one: sharing feel-good music.
(courtesy New Basics Brass Band)
More information about the New Basics Brass Band can be found at https://newbasicsbrassband.com/home.