Hodge Products, Inc.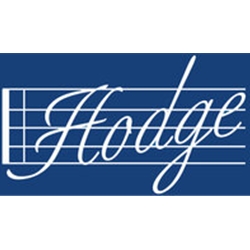 In the beginning, Hodge Products, Inc. began as Ann Hodge Double Reed Supplies in 1992 in Waldorf, Maryland, just selling oboe and English horn reeds to Ann's former students. Over time, Ann began adding other related items to her inventory. By 1995, Ann had expanded the business to include manufacturing silk swabs for the most common woodwind instruments, and was carrying more reed-making equipment, such as oboe tube cane, processed oboe cane, knives, sharpening stones, etc.
Within a few years, Ann began developing her bassoon line by selling reeds for bassoon and contrabassoon. Gradually more bassoon-related products became available. By 1997, the internet was becoming more mainstreamed, and a web presence began. In 2001, Ann Hodge Double Reed Supplies became Hodge Products, Inc., due to the continued growth across her lines of products and the establishment of an official online storefront.
In 2003, the business relocated to the mountains of central Virginia. Over the years the company has continued to grow and expand to the point of two distinct sides: one manufacturing and distributing the silk swabs, and the other focusing on double reed supplies. The newest evolution of Hodge Products, Inc. is to expand and refine our bassoon line to match that of our oboe line. In addition, we are committed to the continued awareness of and growth of double reed education, which includes our blog and upcoming features on a variety of points of interest.
(courtesy Hodge Products, Inc.)
Hodge Products, Inc. website can be found here.