Jones Double Reeds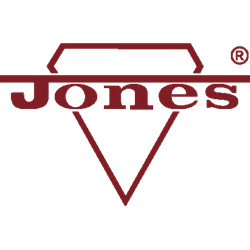 Jones Double Reed Products (JDRP) has produced oboe and bassoon reeds for over forty-five years. The company started on the kitchen table of Dr. Wendal Jones, who in the 1960's, made reeds for his students at the University of Arizona. Dr. Jones also taught his students how to make their own reeds, and to his delight several of those students are now principal players in major orchestras. During those days other professional double reed players and school music directors, began requesting that he make reeds for them. Dr. Jones soon became interested in finding machinery that would make this process possible. However, he soon realized that he would have to create the devices himself, since only the simplest machines were readily available in those days.
The first machine to be created ended up being one of the most complex --- a profiling machine that operates continuously. This profiler is also capable of producing different patterns of "the scrape." An extremely talented local toolmaker in Arizona helped a great deal in the design and construction of that machine which is still in use today. Starting at that level was the inspiration that has led to the creation of many machines, devices, and techniques that are the backbone of Jones Double Reed Products. By utilizing CNC technology, multiple machines can be programmed to cut many different patterns of profiles. This technology has allowed JDRP to become one of the largest producers of oboe and bassoon reeds in the world.
Finding reliable sources of cane was of the utmost importance when JDRP was being formed. All of our cane comes from predominantly the Var region of France and the Mediterranean region of Spain, where undeniably the best cane is grown. Both single reeds (clarinet & saxophone) and double reeds (oboe and bassoon) are made from the same natural product, Arundo Donax. This cane is a tall perennial cousin to grass that grows year-round.
JDRP currently employs over thirty people, all of whom have very diverse backgrounds. Artists, teachers, professional musicians, are all part of the JDRP family. Some of our current employees have been with the company for over twenty years. Our employees are all committed to crafting products that are consistent and of the highest quality. Each employee understands the production process from start to finish, and they have on-going communication regarding the production of our reeds. This open communication allows us to manufacture the consistent reeds that our customers have come to expect and love.
(courtesy Jones Double Reeds)
Jones Double Reeds' website can be found here.