SKB Cases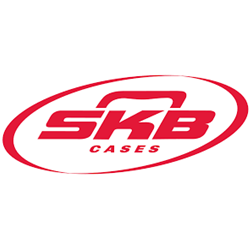 Established in 1977 by company founders Dave Sanderson and Steve Kottman, SKB Corporation manufactured its first guitar case in a small Anaheim, California garage. Today, SKB is recognized globally as an industry leader in the design and manufacture of molded polymer transport cases. Vacuum, rotational or injection molded, these cases are engineered to provide protection for equipment utilized by hundreds of companies involved in diverse industries from music and pro-audio products to military, industrial and medical applications. SKB even supplies maximum travel protection for consumer sports and electronics equipment. The familiar SKB logo has symbolized uncompromising quality and unsurpassed durability for four decades.
(courtesy SKB Cases)
SKB Cases' website can be found here.