Choose the exact instrument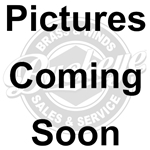 Manufacturer Part #:
2280S
Serial Number 560424:
This is a excellent example of the King 2280S euphonium. The silver plating is in excellence condition with only a few very minor scratches and a few places where the plating has very small areas of discoloration. There is one small ding on the bottom bow (see picture). Comes with original case and mouthpiece.
Serial Number 506362:
Below is information provided by the manufacturer:
The King 2280 is an excellent intermediate, non-compensating euphonium that produces a great overall sound. The spring-loaded 3rd slide and extra long 4th pull slide allow for extended range and aid intonation adjustments. Top-action, nickel plated pistons provide smooth, quick action and unmatched durability.
TECHNICAL SPECIFICATIONS
King "Legend" - .580" primary bore
4 valve top action
.600" bore through 4th valve
11" upright bell
Nickel plated pistons
Nickel silver outside tubes
Spring-loaded 3rd slide with adjustable finger ring
Extra long 4th pull slide
Customer Reviews